How curved fold origami tessellations are made
How curved fold origami tessellations are made
There are many kinds of origami tessellations. Some tessellations are entirely flat, some are 3-dimensional. Only some of the tessellations are made in the way that they don't have a single straight line in their crease pattern. It may be not clear how to fold this kind of origami. Here are some examples of curved-folded origami tessellations: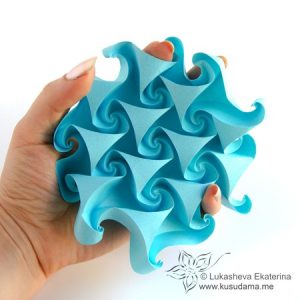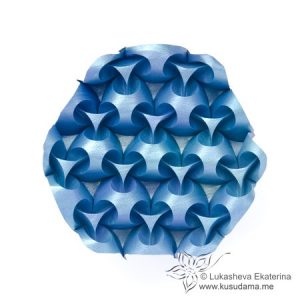 I know it's hard to believe that it's only paper. That's why I made this video, showing how the flat sheet of paper turns into beautiful origami tessellation.
It is not square and it is pre-creased. I would post another article about pre-creasing soon. But even then you need some magic skill to collapse the tessellation.