Lotusland in Origami: Flora, Fauna and Ganna
Lotusland in Origami: Flora, Fauna and Ganna
This origami exhibition is happening now (and is open till 18th of May) in Lotusland, Montecito CA.
Lotusland
Lotusland is an amazing botanic garden, established by Ganna Walska in Montecito CA. The garden has gorgeous Cactus, Succulent and Lotus collections. When I say gorgeous, I mean that. It's the most impressive collection of cactuses I've ever seen. Some cactus geek donated his whole collection to Lotusland, huge and carefully grown collection of tree-size cacti. From artistic perspective Lotusland is one of the most wonderful botanic gardens I've seen. A lot it focused not only around species but also about how they look together. It's a truly magical garden!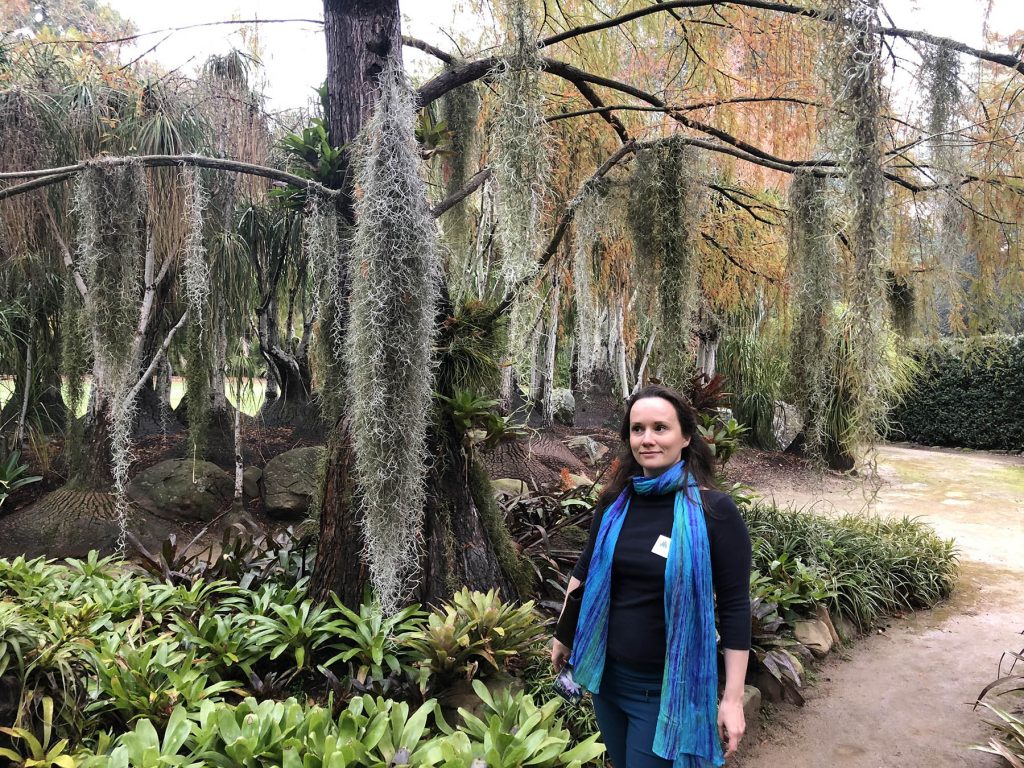 Origami exhibition was planned with regard to the opening of Japanese garden, which had been several years closed for reconstruction.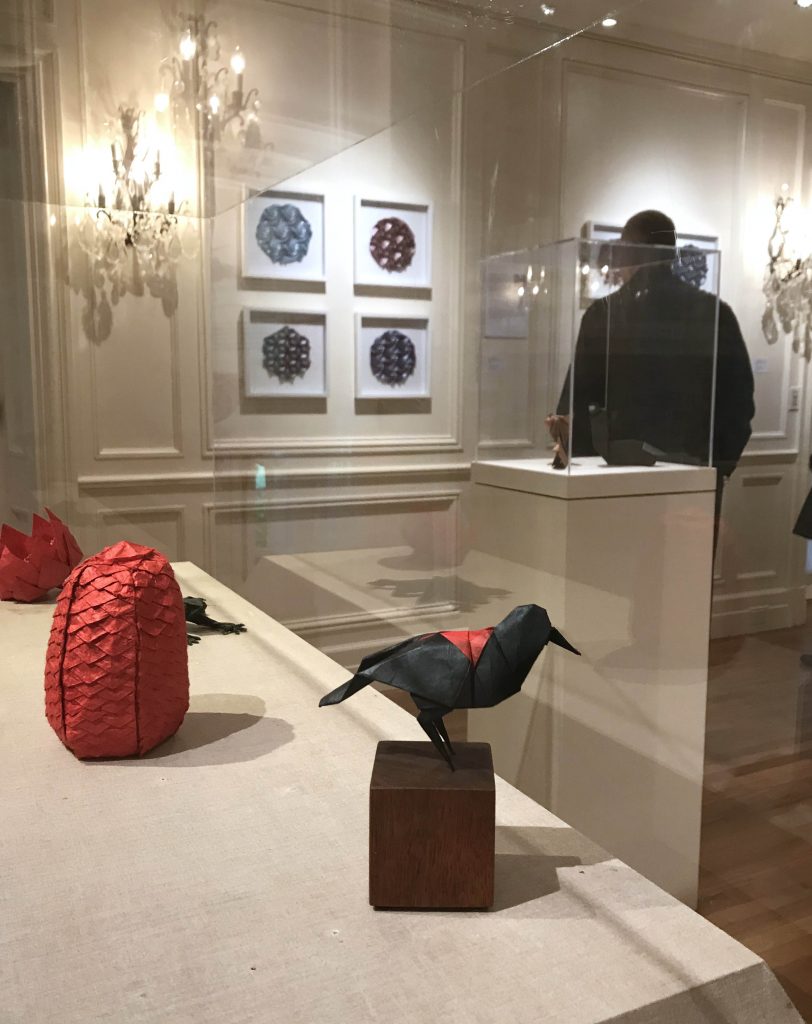 Flora, Fauna and Ganna
When I was asked to participate with floral-themed origami, I seriously panicked. I never considered most of my origami tessellations being floral. I usually design origami based on geometry and symmetry, so I never considered it being floral after that. So I searched hard to find the most floral ones or find some drafts in my boxes, that would turn to something floral. After all I figured out that my perception of 'floral' differs from other people's, so there's more floral things in my origami, that I could imagine. I spent my whole Christmas vacation to fold eight tessellations for this exhibition. Of course I folded much more occasionally. The preparation to this origami exhibition gave me a huge reason to finish some wip projects and find some new ideas.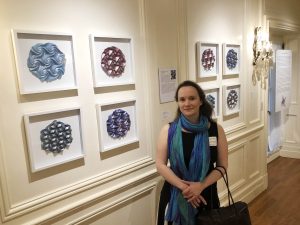 The exhibition was divided in three big themes: Flora, Fauna and Ganna. Where Ganna is the first name of Ganna Walska, the founder of Lotusland. I would mostly focus on the things you rarely see in convention origami exhibits.
Flora
This might be my favourite floral thing: it's very realistic, yet very artistic (not overloaded with details and pleasant looking).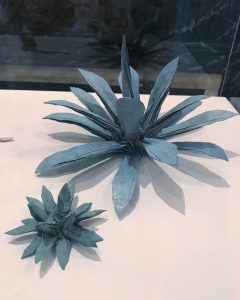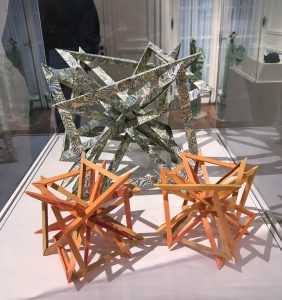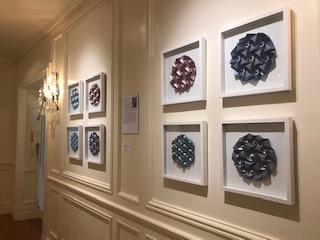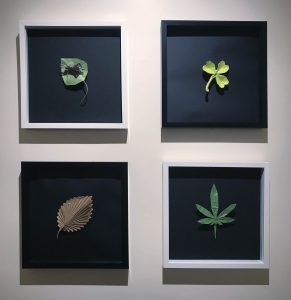 Lotuses of Light by Jiangmei Wu. Not exactly modular origami in a usual way, but looks great!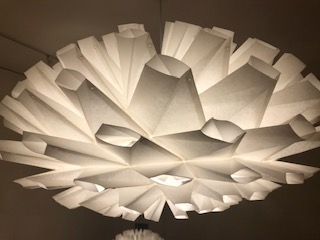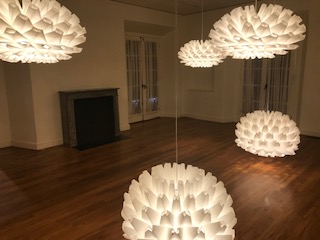 Fauna
The gorgeous, full-wall installation by Robert Lang: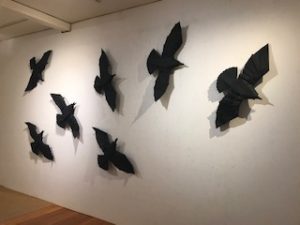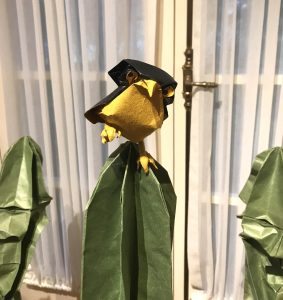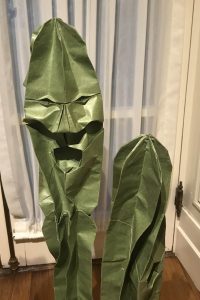 Cactuses by Bernie Peyton: very much mimicking the cactus garden of the Lotusland.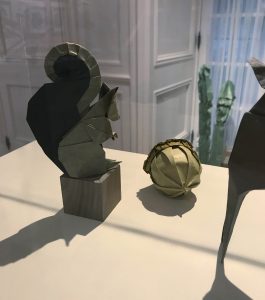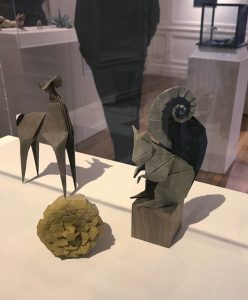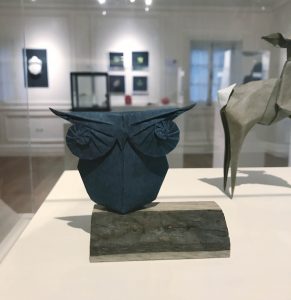 Ganna
This was the most mixed category, as Ganna Walska would somehow have many sides of her life. Singer, Gardener and spiritual person. So here we see Buddism-related works of Giang Ding.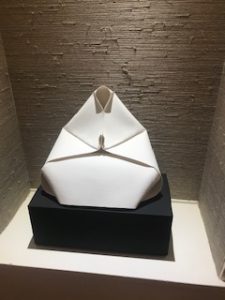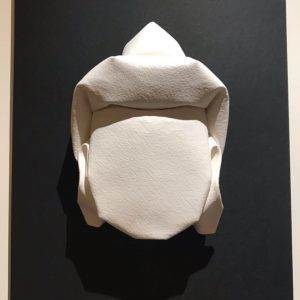 Which coexist side by side with glamorous gowns made from origami flowers.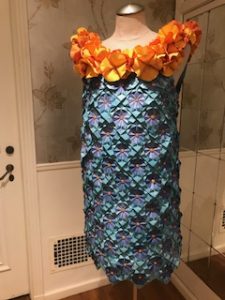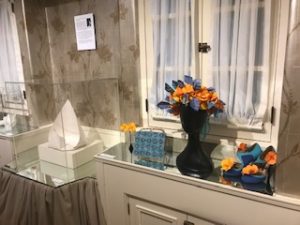 PS. I am really grateful to the organisers of this exhibition, Holly Sherwin and Meher McArthur (some of the pictures in this post are hers) for making it possible in such a wonderful place! It's a constant reminder to everyone, that magic happens from somebody's will!
PS. Sorry for the late post. Some bots attack (try passwords repeatedly) this blog to the point I could not login for a week because of security timeouts.