My origami masterpieces are back home
My origami masterpieces are back home
I got my origami exhibition items back. From now on I can honestly call them masterpieces 🙂 They have just returned from a gorgeous exhibition in Chimei museum in Taiwan. The exhibition covered all kinds of origami: from representational to geometric, including fashion items.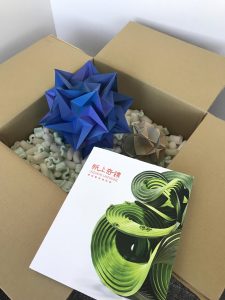 For me it is the first really serious exhibition. I have exhibited before, of course, but it was less serious. I was really excited that my creations will be shown in a big museum. Here is the exhibition catalog (green) in front of my Paradigma model. I have also sent some curved origami corrugations in frames. Below are no-frame pictures of them: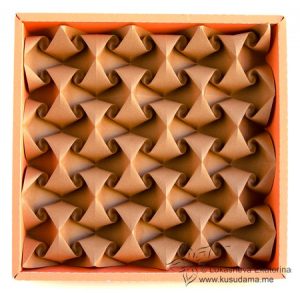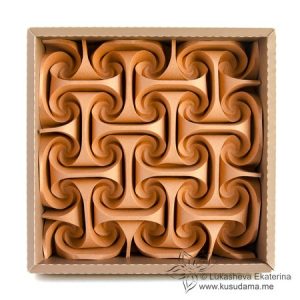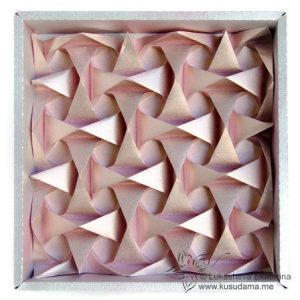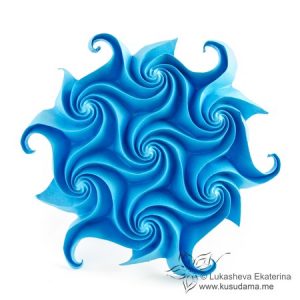 My works were properly framed of course. The reason I do not show frames is that it is very hard to make a proper image in frame.
Here are some pictures of exhibition by Patsy Wang Iverson. You can get more images at her facebook one, two, three. And also at a comprehensive post by Bernie Peyton about this event.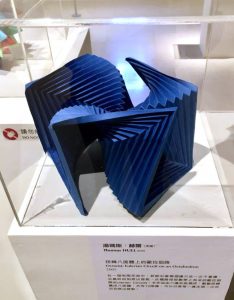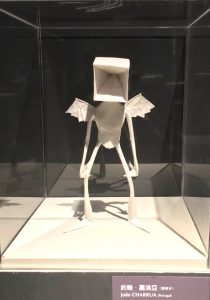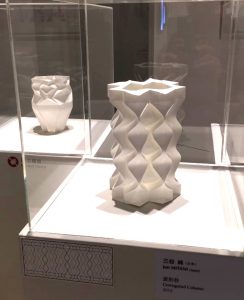 Tom Hull, Joao Charrua and Jun Mitani's foldings. Tomochiro Tachi's corrugation is below.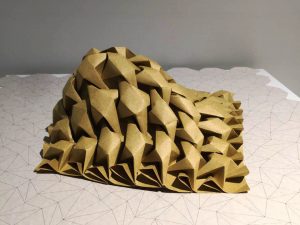 We all (including me of course) need to thank Bernie Peyton and Uyen Nguyen for their enormous contribution to the exhibition and making paper folding perceived as an art. The more such exhibitions happen, the more attention we get to the art part of origami. And this means everybody would be a bit more serious about origami. My personal dream is to make a shift for origami to be associated with art, not only with kid's paper folding hobby. And I would also like to see some paper-folders, who create very elaborate designs in modern museums. There is a certain contrast in what is state of the art paperfolding and what simple (and known by everybody) ideas some non-origami artists borrow for their 'origami-inspired' works. I would say some of the sculptures from this exhibition really deserve being in modern art museums!