Life works in mysterious ways: mathematical award
Life works in mysterious ways: mathematical award
My PhD mentor always encouraged me to pursue mathematical studies even  after I finish the PhD. He meant differential equations of course. Until he has seen my spiral paper foldings. Once he told me my origami is cooler than differential equations. I hope he's proud of me, since I've got Honorable mention award at American Mathematical Society mathematical art exhibition for my spiral tessellations 😉 I did not expect it, so it's even a nicer surprise.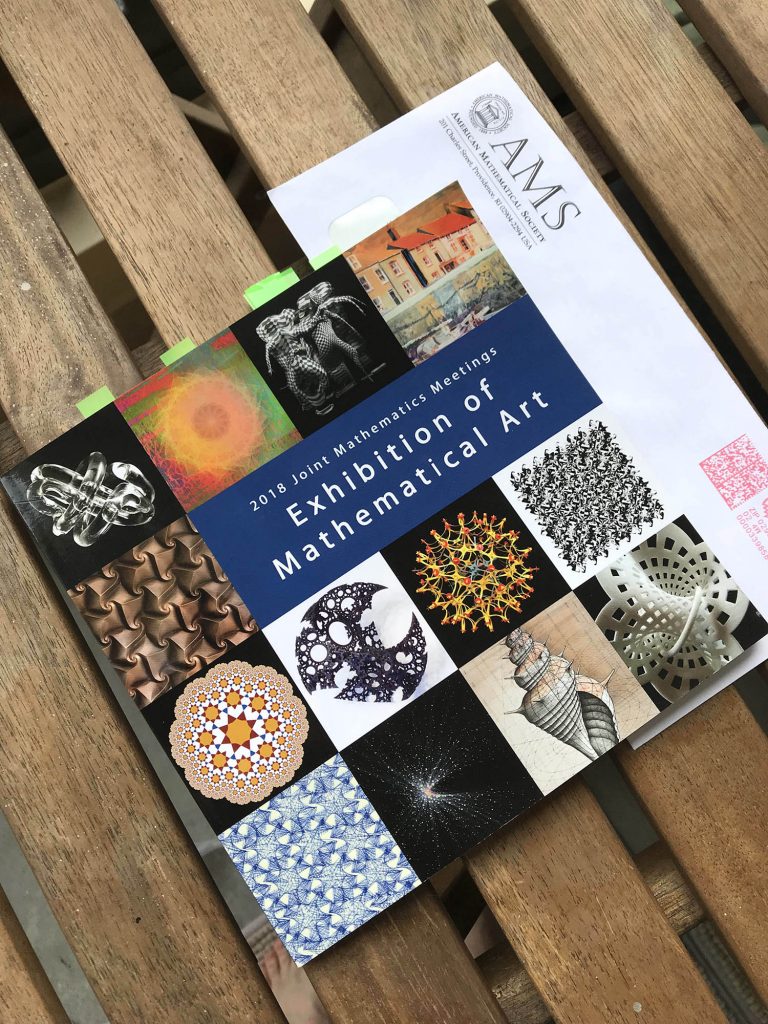 I even got to the cover, and more covers are going to appear in the following weeks… stay tuned 😉 Excentrica is in favor this season 😉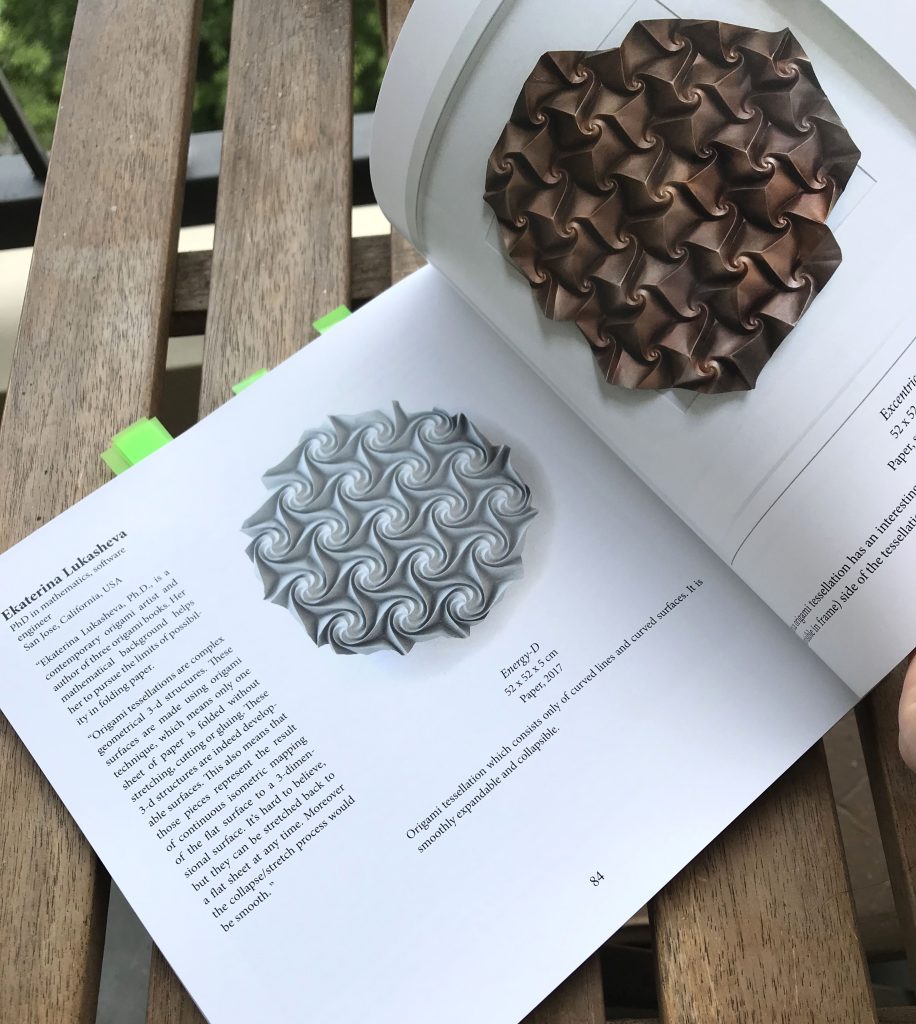 Here it is, my darling!
The above and below images are pictures of the same origami tessellation! The above is little stretched and the below is collapsed. The stretch-collapse process is smooth and elastic. The lighting is also a bit different, so metallic pigments are working in a different way.
I need to say several words about Excentrica; I am very proud of it.  I not only created the whole thing, as I usually do, but I also found the way of stacking origami molecules. I haven't seen this way before. (please tell me if you did!). It is consisted of 2 types of molecules: triangular and hexagonal. Half of the triangular molecules point up and half down. In the picture you probably don't mention that the lightest ones and the deepest ones are actually the same, but flipped. Hexagonal molecules are iso-area by themselves. And the tessellation is iso-area as a whole! Iso-area means that if you flip it over, it looks exactly the same. Which is magical I think.
To understand what I was just telling above look at Energy tessellation below. It is a more usual kind of tessellation. There are lots of straight-fold tessellations which are using the same method of stacking the molecules. One of them is Honeycomb tessellation. Those are just same size hexagons that tile the surface, nothing fancy in mathematical dimension. Although it does look gorgeous.